Building a pool can seem like a daunting process, so, in order to take the overwhelm out of it for you, below are the week-by-week steps that need to take place in order to get your pool done.
Week 1
Engineer to prepare plan after contract signing and payment of deposit.
Week 2
Pool plans submitted to local authorities.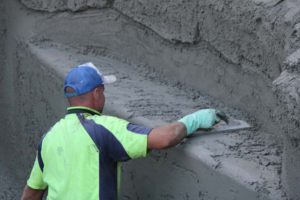 Week 3
Mark out of pool. Excavation and construction of concrete pool shell.
Weeks 4,5,6
Concrete curing time. This is when the owner is to erect the fence and have wiring in place for the filter and pool lighting.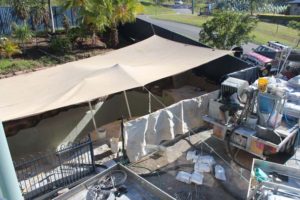 Week 7,8
The pool coping is affixed first. The pool interior is then completed and the pool filled with water.
Please Note: Installation of Interior and filling of pool with water cannot take place until the pool fence has been erected, then INSPECTED AND APPROVED.
Concrete surrounds should not be undertaken until the pool coping has been installed. When the pool is full with water, a HANDOVER of the pool takes place where the owner is shown the workings of the pool and equipment. Chemicals are added to the pool. Avoid swimming in the pool for 24 Hours
The Checklist provided above is designed to guide you through the building stages of their swimming pool. Please note that this a guide only and external factors such as weather and materials supply can alter the finishing time. If the pool is to be completed for a special occasion, please allow for unexpected delays to avoid dissappointment.
Evans & Evans Pools offers this checklist so you may enjoy your pool building experience with us.